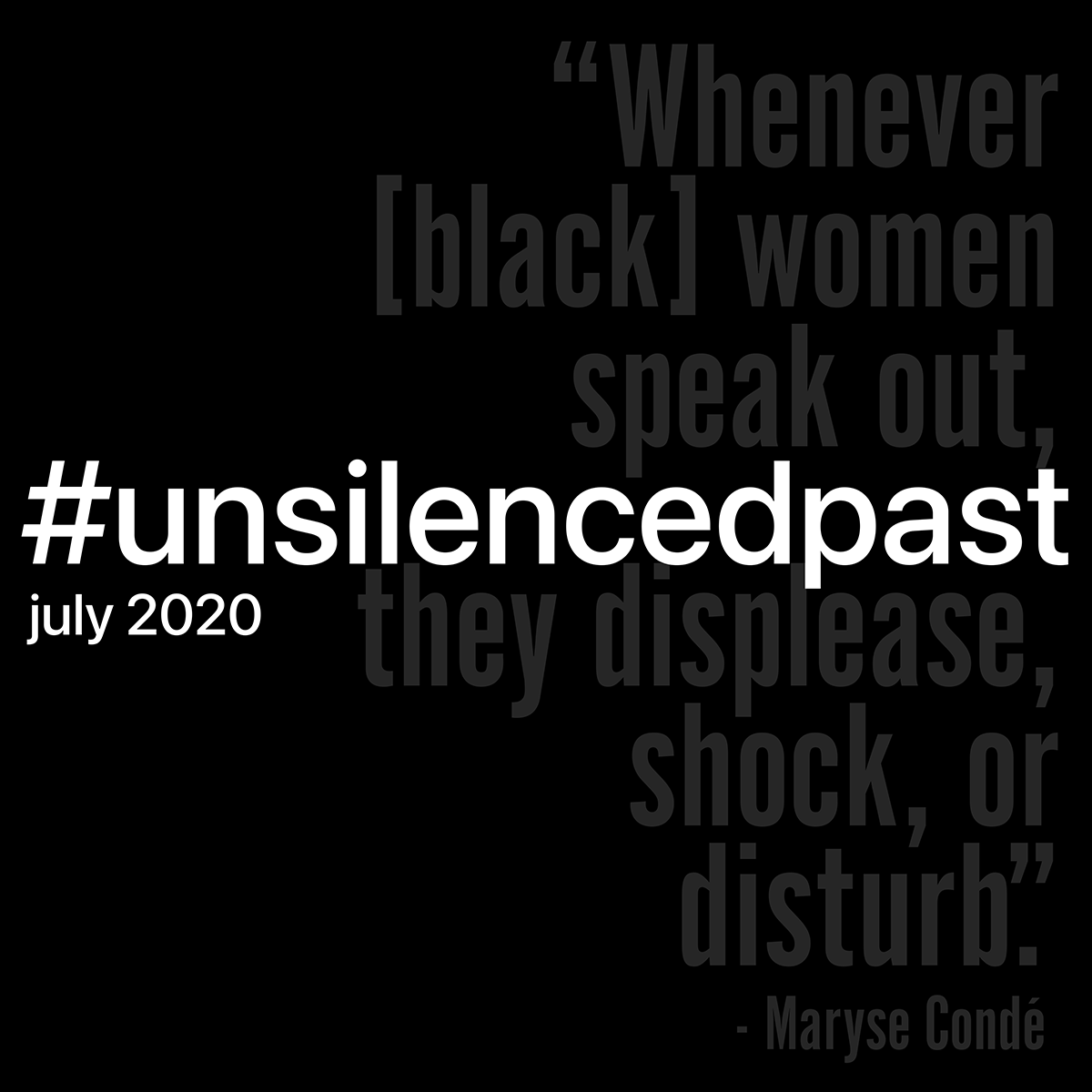 Taking as its point of departure Haitian anthropologist Michel-Rolph Trouillot's foundational work Silencing the Past: Power and the Production of History (1995), the Barnard Digital Humanities Center will host a series of four online conversations this July among Black women scholars who utilizing digital humanities and/or social and other media to make historically grounded interventions in our contemporary moment. The anti-racist imperative that animates these scholars' work is anchored in a too-often silenced past of refusal and struggle on the part of those who've been most marginalized by white supremacy and other structures of domination. We hope this series will make clear the importance of connecting that past to our present in ways deeply informed by humanist inquiry.
Date: Thursdays each week in July, beginning 7/9 from 12:30-1:30
Confirmed speakers: 
Marlene Daut (University of Virginia) / Annette Joseph-Gabriel (University of Michigan)
Kim Gallon (Purdue College) / Marisa Parham (Amherst College)
Jessica Marie Johnson (John Hopkins University) / Martha Jones (John Hopkins University)
Mame Fatou Niang (Carnegie Mellon University) / Maboula Soumahoro (Université de Tours)
Week #1: Marlene Daut and Annette Joseph-Gabriel
Professors Daut and Joseph-Gabriel show and tell precisely what a refusal to be silenced looks like in real time. The black feminist bibliography that gets constituted over the course of this hour is but one of the treasures to be gleaned in our wide-ranging and insightful discussion of history, pedagogy, and the digital.