Image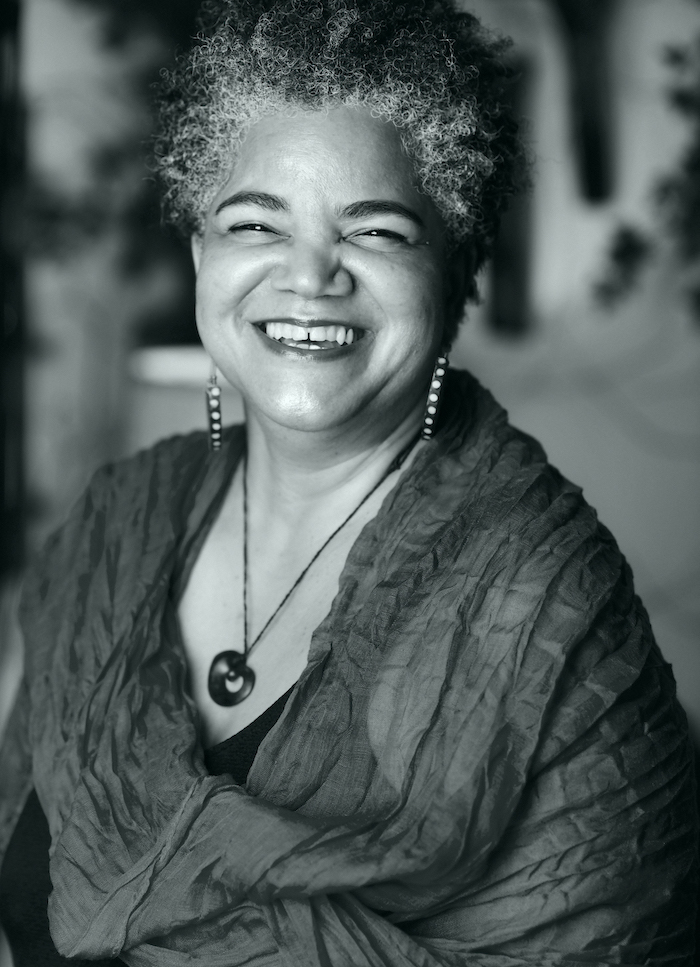 Celia Naylor's research focuses on the Rose Hall Plantation in Jamaica due to its historic importance and its contemporary usage. Based primarily on Herbert G. de Lisser's 1929 novel The White Witch of Rosehall, the Rose Hall tours neglect the stories of enslaved people entirely. Instead, visitors leave with a titillating story about Annie Palmer; and, the names and experiences of enslaved women, men , and children who labored at Rose Hall remain unspoken, unremembered, and unmemorialized. As Annie Palmer's exploits ground the narrative and captivate visitors, enslaved women become "invisibly visible" and the ghostly embodiment of Gayatri Spivak's "historically muted subject."
At the very core of Celia's project are telling questions and modes of inquiry about the public memorialization and representations of slavery and enslaved people. The materials displayed in Rose Hall do not highlight or contextualize any of the experiences of enslaved people's lives on that plantation. Integrating, interpreting, and interrogating historical information about enslaved people at Rose Hall via this digital platform will establish an essential gateway for displaying crucial material about slavery and enslaved people to local Jamaicans, tourists, and a broader community of academics and non-academics.
This project offers an extraordinary opportunity for critical reflection about the politics of memory and history, the representations of enslaved people in contemporary sociocultural frameworks, and the ongoing project of reconstructing the lives of enslaved people. It provides a concrete, digital space to debunk monolithic portrayals of enslaved people's life stories while simultaneously engaging and (re)educating the public about the complexities of slavery, and especially the often-overshadowed and neglected lives of enslaved women of African descent. 
Summer Fellows Blog 8/26
It Takes a Village
I had not expected that working on my digital humanities project this summer would clarify some core elements of my larger Rose Hall project. I realize there are strategies that enhance learning processes, and there is no one monolithic way to teach a new concept or subject to everyone. Yet, I did not realize that visually mapping out what I envisioned for this project would enable me to conceptualize other dimensions of this project and to enhance my central purpose and related objectives.

Even though I have no previous knowledge or experience developing a website, I had a sense of what I wanted the website to look like and what I wanted to present about the Rose Hall plantation. Early on I set the goal for enslaved people to be the cornerstone of the project. Moreover, the purpose of the overall project was to provide historically-centered narratives about  the enslaved people at Rose Hall, which were sourced in primary documents and not in myths about the "White Witch of Rose Hall." The June session on concept/vision mapping served as a critical guide as I made other decisions about this digital humanities project and the counter-narrative I wanted to present.

My vision, however, was only one part of moving this project forward. The actual segments of the digital project would require the integration of particular programs and tools to come to fruition. Fortunately, a number of experts (read: digital humanities midwives) in the Barnard-Columbia community provided the necessary guidance, suggestions, and assistance about ways I could utilize Excel (moving from Google Sheets) and JavaScript (specifically D3—Data Driven Documents) to visually and more effectively present the data I had teased out, organized, and analyzed from the archival sources. Our Digital Humanities group sessions and conversations this summer have provided a creative and supportive space for navigating around and through challenges and issues. Thanks to Miriam, Madiha, Sylvia, Corinth, Katherynn, Pam, Kimberly, Martha, and Shannon! The additional meetings/mini-workshops with Fatima Koli, Alex Gil, Alisa Rod, and Marko Krkeljas also have been extremely helpful and generative. I am grateful for all of this guidance, and these conversations and sessions have enabled me to hone my vision and to consider the possibilities for my digital project. And still, as we have now entered the month of August, there is much work to be done. I have, though, a clearer, informed sense of what needs to be done and the assistance I shall need. I also have a deeper appreciation of the time, effort, and energy required for the processes of creating such digital humanities projects. "Forward ever, backward never"!
Summer Fellows Blog 6/14
The Rose Hall Great House has been immortalized not because of Jamaica's slavery past; rather, it signifies for most local Jamaicans and visiting tourists alike a haunted house, in which the ghost of its most famous mistress, Annie Mary Palmer (née Paterson), roams the grounds as the "White Witch of Rose Hall." The most renowned plantation home in Jamaica located in the Montego Bay area, it has become a popular wedding venue and tourist destination attracting over 100,000 visitors per year. It also vividly represents one telling example of how popular fascination with slavery distorts reconstructions of slavery in the present day. Based primarily on Herbert G. de Lisser's 1929 novel The White Witch of Rosehall, the contemporary Rose Hall tours neglect the stories of enslaved people entirely. Instead, visitors leave with a titillating story about Annie Palmer; and, the names and experiences of enslaved women, men, and children who labored at Rose Hall remain unspoken, unremembered, and unmemorialized.
My vision for this digital humanities project is to provide a counter-narrative to the misinformation and mythology regarding Rose Hall Plantation. The Rose Hall Great House tours and the majority of online information about Rose Hall focus exclusively on Annie Palmer and her mythical exploits. Given the long, enduring life of this lore, the purpose of this project is to center and highlight the enslaved people who labored at Rose Hall as well as present aspects of slavery at this plantation in the decades immediately before abolition in Jamaica. In addition to working on a book on Rose Hall, I have decided to venture into the twenty-first century with this digital humanities project to introduce the actual names of enslaved people at Rose Hall, elements of their lived experiences in bondage, and selected dimensions of slavery on this plantation.
Image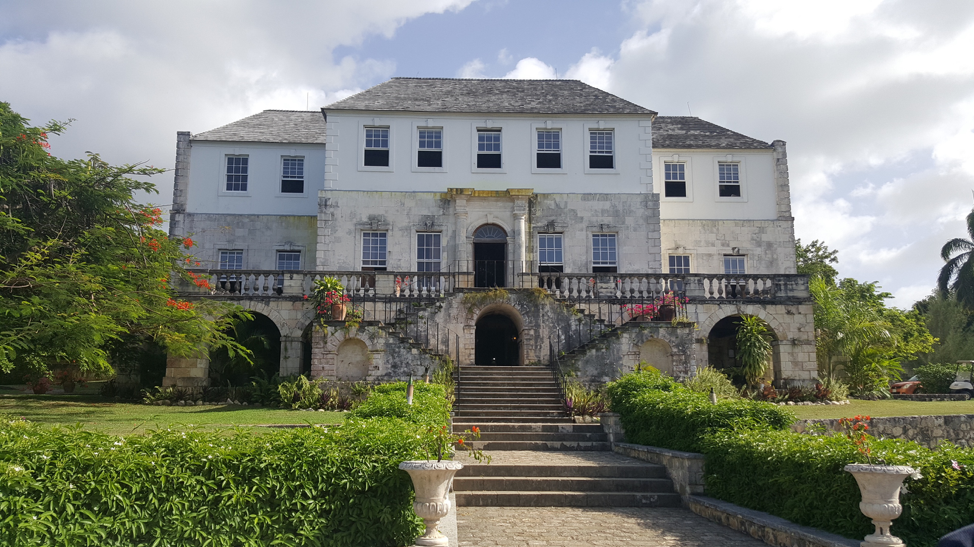 Naylor's Photo of Rose Hall Great House, August 2017
The archival documents included in the digital project (from my research at the Jamaica Archives in Spanish Town, Jamaica and the National Archives in Kew Gardens, England) are the annual Crop Accounts (1817-1836), triennial Registers of Returns of Slaves (1817-1832), and selected pages of the three-volume set of weekly, handwritten journal entries entitled The Rose Hall Journal (1817-1832) penned by the bookkeepers at Rose Hall Plantation.
The centerpiece of this digital project will be a Community Tree of all listed enslaved people (instead of individual, incomplete family trees) at Rose Hall, with specific information about individual enslaved people and some sense of the life they lived and relationships they created at this site of slavery. This project will also outline the history of the mythical "White Witch of Rose Hall" and critique the ways in which the emphasis on Annie Palmer reifies problematic and ahistorical (re)conceptualizations about slavery and enslaved people in the present day.