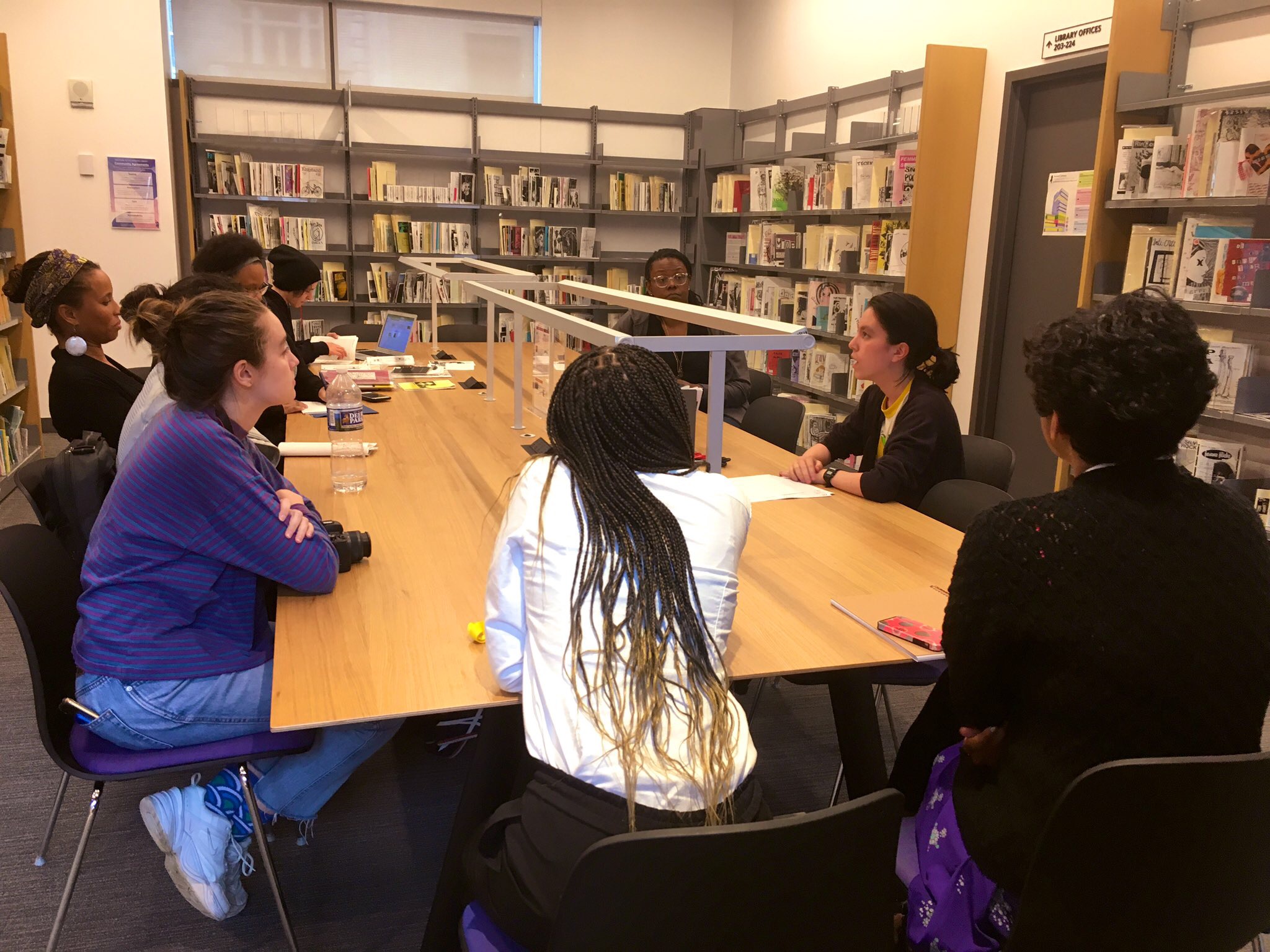 Our Summer Fellows get the FYI on DIY from Deputy Zine Librarian Jade Levine.
Yesterday, the DHC Summer Fellows convened for a tour of the Milstein Center, led by Miriam Neptune, Post-Bac Sylvia, and student worker Miranda. Our Fellows all have such diverse and interdisciplinary research interests and projects, we knew they would benefit from hearing what the Milstein's many centers and departments have to offer.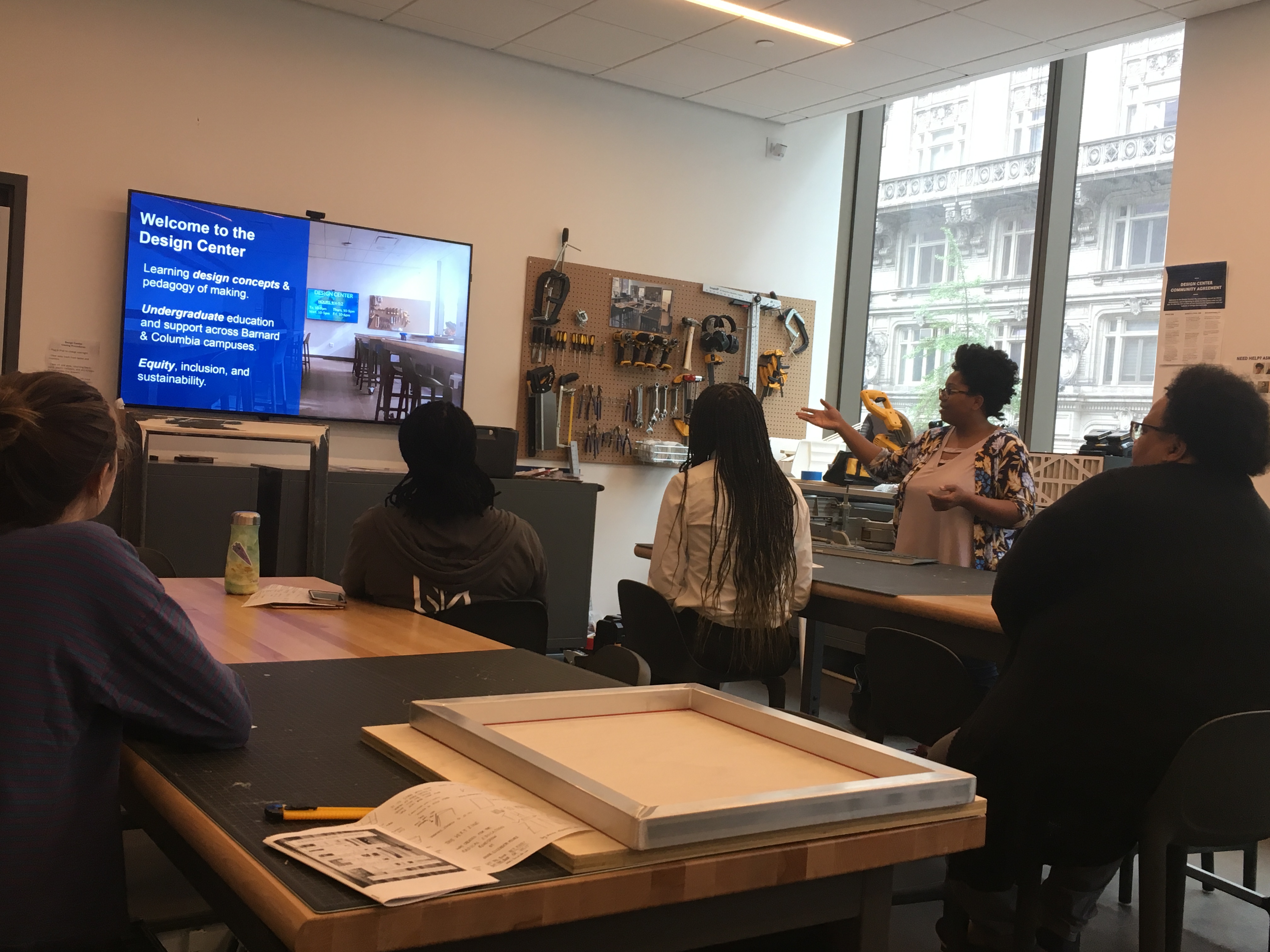 Safety first at the Design Center! Design and Technologies Librarian Jen Brown explains how to safely use the Design Center's equipment.
In addition to an introduction to the library's BIPOC (Black, Indigenous, People of Color) Alum collection from Personal Librarian Vani Natarajan, our Fellows visited seven departments across five floors of the Milstein Center. First, we visited the Media Center and learned about all the equipment available in their studio as well as the fancy media editing software accessible in their Post-Production suite. The Circulation and Operations team gave us the lowdown on accessing and checking out materials, from the Barnard Library, Interlibrary Loan, and ReCap Shared Collections. Albert Scott, our Library Specialist for Cataloging, also talked about the logistics of cataloguing, and tagging the works that go into the Barnard Library catalogue by their respective subjects and categories. Up at the Archives, we discussed the ethics of donated vs. purchased personal collections, before hitting up the Zine Library for a conversation about digitization and authorial intent (and a little meta-zine with instructions for folding your own booklet!)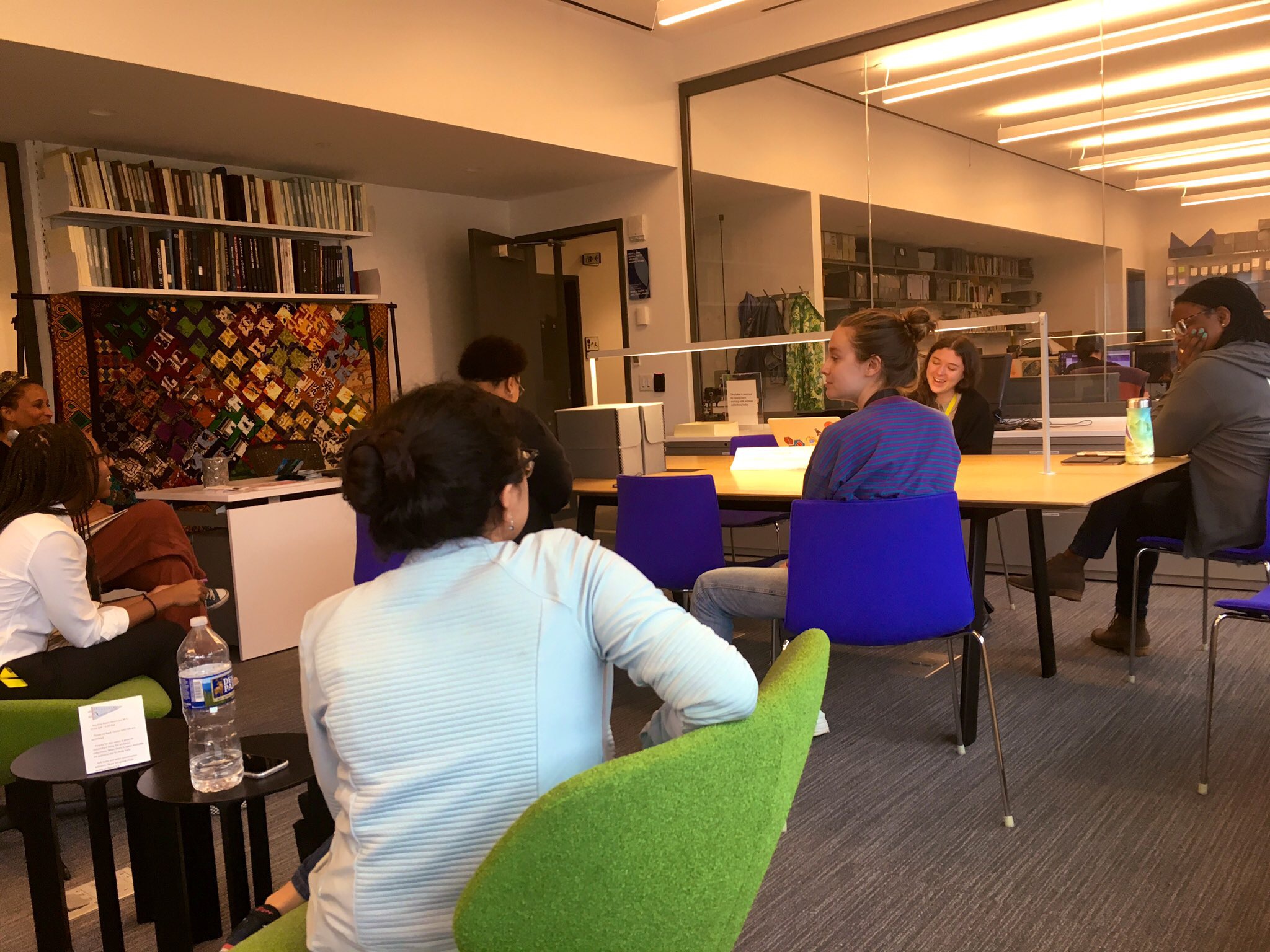 In the Archives!
In the Design Center, all of our Fellows recieved preliminary safety trainings, allowing them to access the space whenever it's open (summer hours Monday-Thursday 1pm to 5pm!), and in the Empirical Reasoning Center we were introduced to Social Explorer, a platform for exploring maps built from census data. Finally, we finished our day in the ultra-groovy Movement Lab, where projections on the walls and floor, connected to a webcam, moved in tandem with our movements in the space, and we learned which of us can't resist following a projected cursor around the floor like a cat (Post-Bac Sylvia)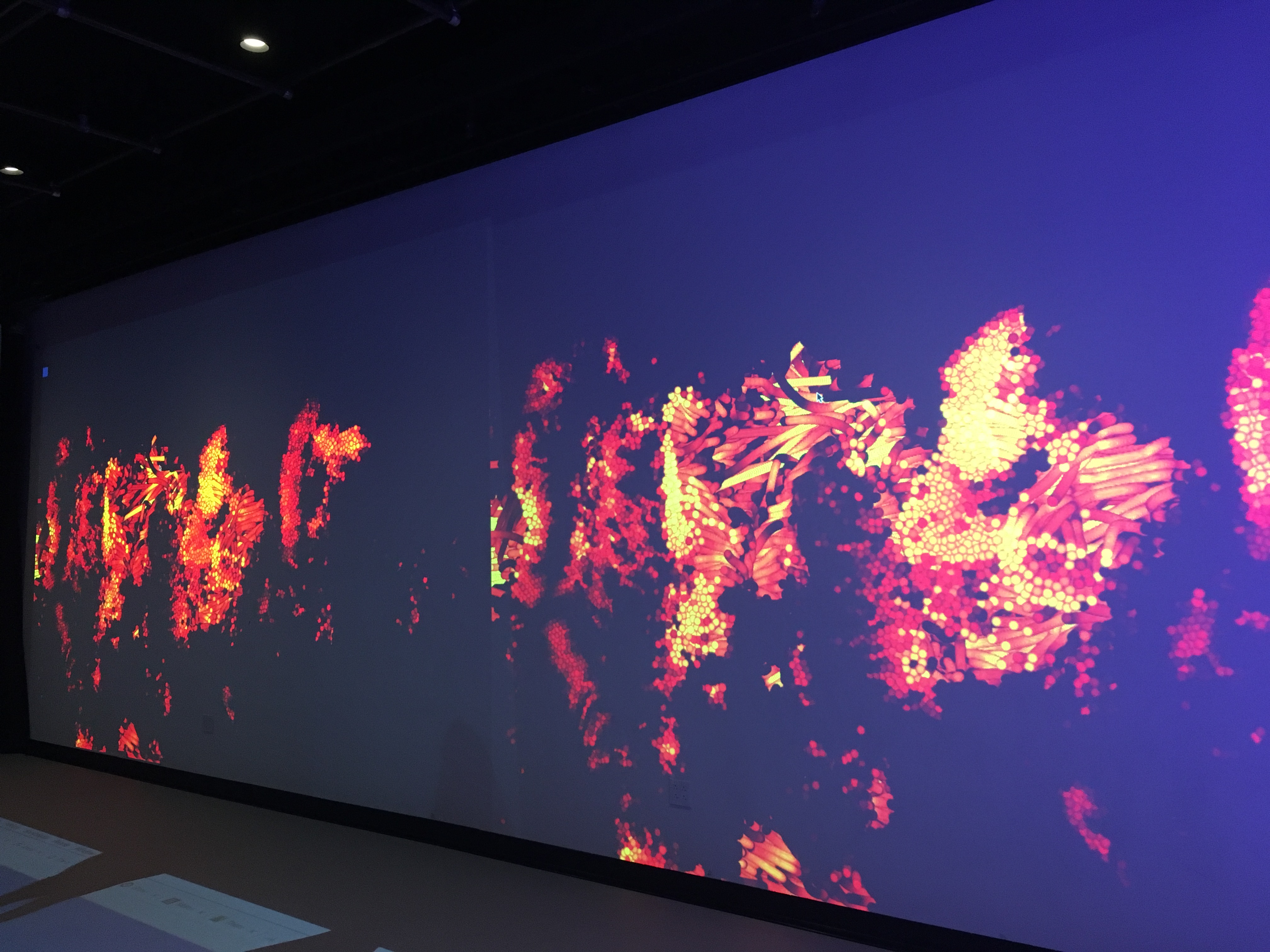 The walls are alive in the Movement Lab.
All in all, touring the Milstein was a fabulous way for our new Fellows to get to know the network of resources and co-thinkers they have access to through the Summer Institute!