This semester, the DHC and me (postbacc Sylvia) in particular have the profound joy of working with Art History professor Elizabeth Hutchinson and her class American Monuments. An early assignment for the class is inspired by the Southern Poverty Law Center's report "Whose Heritage?: Public Symbols of the Confederacy" (read the report
here
). The report, which tracks and accounts for over 2000 monuments, commemorated schools, courthouses, and roads, and other public symbols of the Confederacy, is a masterclass in the power of data visualization, from timelines plotting the consecrations of these symbols against major events in the Jim Crow and Civil Rights Eras to a map with each monument, park, and building plotted onto it. This is only one example project of the kind of power a map can have. But how can you or I make a map with as much power as those created by the SPLC?
The answer is ArcGIS, a geographic information system used to create and work with maps.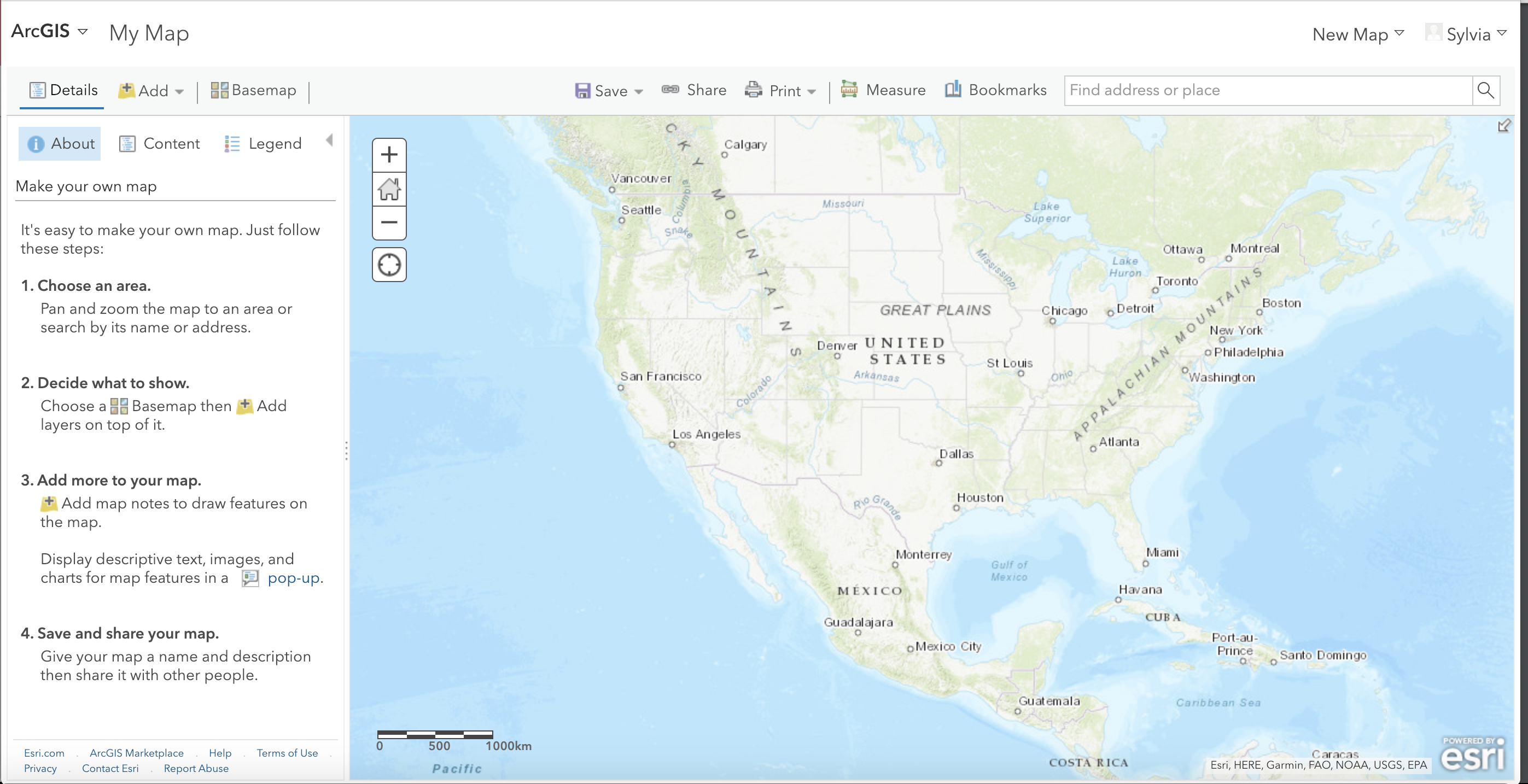 ArcGIS lets you choose a basemap (think google maps vs. google earth), but even cooler it lets you import layers added by other users on top. So say, for example, that I'm interested in looking at national parks. Sure I could go in to my map and painstakingly trace the boundaries of every national park…or, I could just see if there's a layer I can import.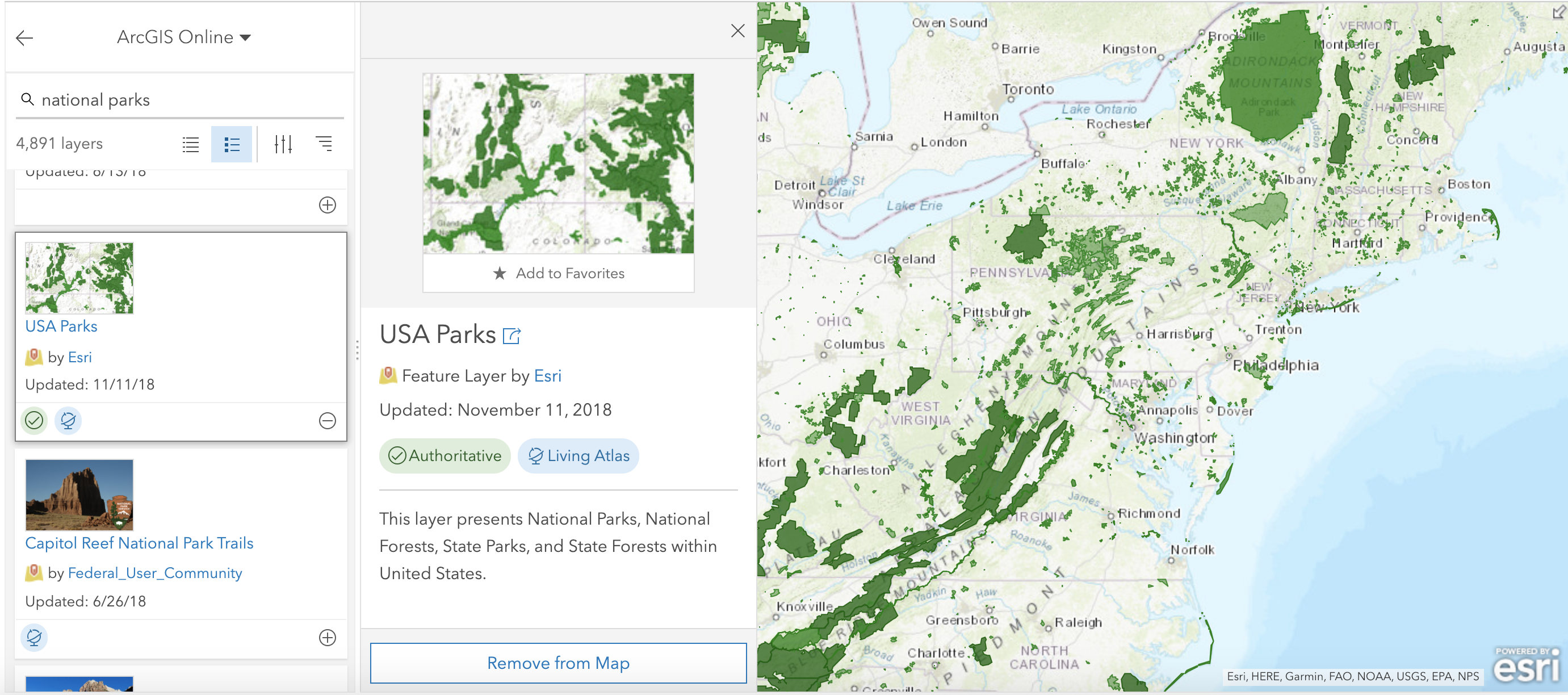 What do you know, there is! In addition to adding pre-made layers, I can add points, sections, and captions to my map by adding map notes. So, for example, I can mark every Barnard residence hall I lived in, plus the route I used to walk to get to class when I lived in Plimpton.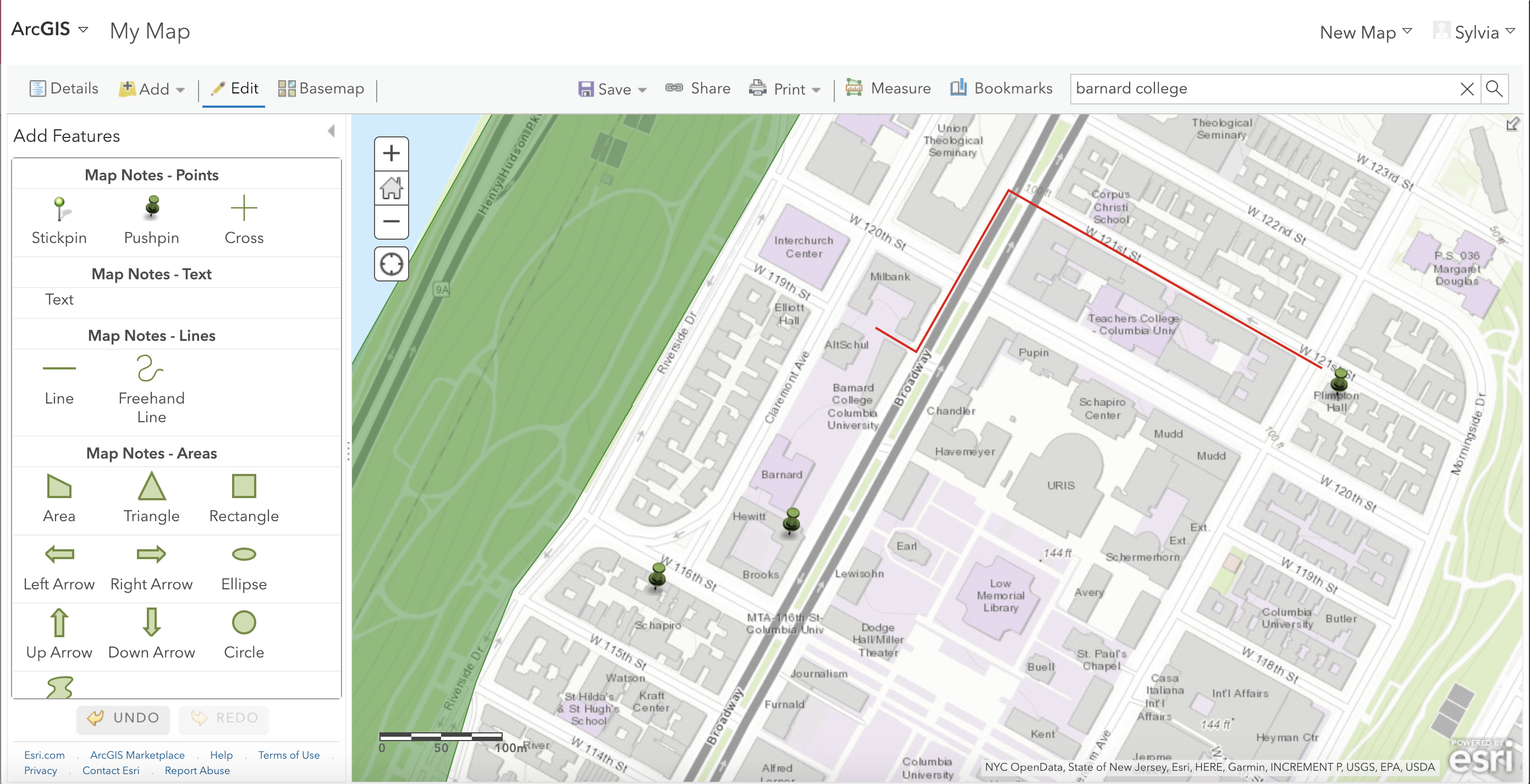 I swear it felt twice as long as it looks on the map.
With features like Story Maps, ArcGIS can be used to make beautifully eloquent maps that show geographical changes over time, or compare different overlays of information. Check out
this map
on America's Protected Areas, or
this one
that compares Earth at Night imagery from 2012 to 2016 to tell the story of human movement and ambition. Maybe they'll spark some inspiration to get mappin'!