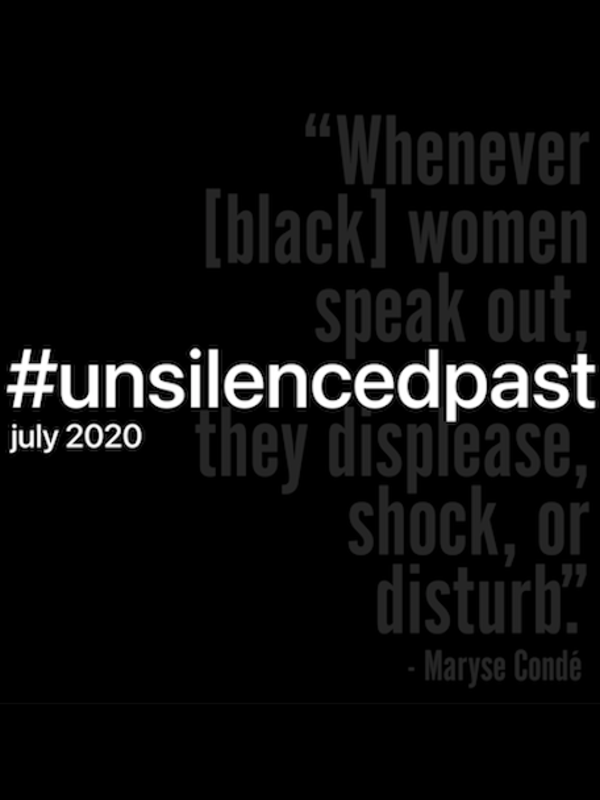 How have Black women scholars deployed the digital humanities to make historically grounded interventions in our contemporary moment? How have they mobilized social and other media to amplify too-often silenced pasts of struggle against anti-blackness and white supremacy? Join us weekly on Thursdays this month 12:30-1:30PM EST for a series featuring Marlene L. Daut and Annette Joseph-Gabriel, Kim Gallon and Marisa Parham, Mame-Fatou Niang and Maboula Soumahoro, and Jessica Marie Johnson and Martha Jones in conversation with Kaiama L. Glover.
These dialogues have been about how Black women in particular can stake their claims to unsilence within the potentially generative but necessarily fraught space of the digital humanities and the wider online world. In this final dialogue, we hear from Professors Martha Jones and Jessica Marie Johnson about their important interventions in the public sphere, in institutions, and in their classrooms.
This event was made possible thanks to the generous support of – and in solidarity with: The Barnard Center for Research on Women; The Barnard College Africana Studies Department; The Barnard College French Department; The Center for the Study of Ethnicity and Race at Columbia University; The Columbia University African American and African Diaspora Studies Department; The Columbia University Department of French and Romance Philology; The Society of Fellows and Heyman Center for the Humanities at Columbia University; The Institute for Research on Women, Gender, and Sexuality at Columbia University.
Ticketed participants will receive a zoom link and password on the day of each event. Please note that registration for one conversation will register you automatically for the others as well.
A captioned recording of this event is available on our Vimeo.